THE Pound For Pound Best Affordable Adventure Riding Pants We Could Find
In terms of affordable riding gear that claims the same materials as their higher dollar counterparts I'd have to put this pair of riding pants up there as the best deal currently running.
Extreemgear based in Baltimore Maryland has been in business for 6 years specializing in the manufacture of both leather and textile motorcycle gear and accessories. Everything I could find to read on them and these pants hollas' worthy. Including every single review I could find. Seems like a no brainer at $75. One of the most common claims is about their quality, substantial feel which is commonly the biggest complaint about lower priced gear, that it doesn't feel substantial. With that and the detail given to the design itself I'm thinking these pants might be my next pants. Let us know what you think if you pick a pair up.
Show me the pants...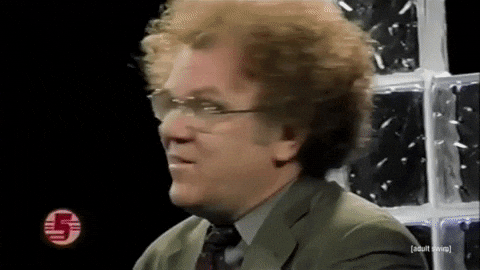 XTREEMGEAR ADVENTURE TOURING
MEN'S MOTORCYCLE PANTS
MANUFACTURER'S CLAIM≈
Abrasion resistant 600 Denier Polyester main shell construction.
Heavy Duty 1680 Denier Matte Polyester on knees for added scuff and abrasion resistance.
Fully removable CE rated knee armor and foam hip pads. The knee armor can be vertically adjusted to fit right at the knee cap. Two front zippered hand pockets. Elegant white stitching design. Fully removable, CE-approved knee and hip armor. Fixed rubberized padding on hips and back are embedded in the shell
Dual Waist Adjustment system: waist belts and Elastic panels provide ultimate custom fit.
Accordion-style expansion panels at the rear waist and above knees for increased flexibility
The quilted liner is fully removable. These pants also have a fixed breathable waterproof liner. Both these liners make these pants a truly all season wear. Unique white stitching.
Fly zipper entry with storm flap.
Four-Way Stretch Fabric in the calf and inseam provide flexibility and a performance fit.
Thigh length reflective piping for night-time visibility.
Anatomical, pre-curved design improves fit and comfort while riding
ADDITIONAL MANUFACTURER NOTES≈
Signature white stitched 600D Polyester textile pants. Ergonomic design, higher impact absorption and free movement set this pair of pants apart from other riding pants. These pants come with a Fully removable thermal liner for cold rides. These pants also have a fixed breathable waterproof liner which provides full waterproofing. Both these liners make this a truly all-season wear. Knee armor is adjustable to fit exactly at knee cup. Equipped with fully removable CE-certified protection in hips and knees. These are riding pants and measure different than your regular jeans. So your regular jeans or pants measurement is totally irrelevant. Measure around your waist as shown in picture above, using a cloth tape measure and don't pull it tight. Measure your inseam from the highest point of your crotch down to your ankle, along your inner leg. Compare these measurements to the sizing chart in picture gallery. The sizing chart is provided as a guide only.
AVAILABLE SIZES≈


SIZE CHART≈


A more than fair price for this pair of riding pants in our opinion. A special thanks is in order to Xtreemgear for keeping it real. ...
COST≈ $75


Here some more budget riding pants options if the Xtreemgear pants don't suit you...
As always do your research. We don't share any findings we know to be bad but we also don't profess to be authority on the products either. We just share what we have discovered if it seems like it could be of benefit / savings.
HWK dventure Pant Gray $29 ( pretty certain these first two are same exact pants )
===
ARD Adventure Pant Black $35 ( pretty certain these first two are same exact pants )
===
===
Wicked Stock Adventure Pant Black $49 ( very interesting contender here )
If you are starting off from scratch or re-gearing some things do yourself a favor and visit...
The following video (covers in brief why we search out affordable gear options to begin with. If it seems odd or cheap to you ... you may REALLY want to take a look at the video and do some further research on the matter if you don't take our word for it.
Billy J is co-founder of Story Moto ADV, a dual sport / adventure riding brand with strategic initiatives serving the health of the adventure touring community in order to develop a unified voice for speaking resolution into motorcycle land closures in the U.S. due to overcrowding and other public land use conflicts. He has been a rider for 45 years, an extreme adventurer for 31, and an avid dual sport adventure rider for 20. His first time living on a motorcycle for more than a year was in 1988 and most recently for 16 months living and riding full time with his wife Bonnie J and their kids on a tour that wrapped up in the summer of 2019. The are plugging away at the Story Moto ADV compound for another round set to commence in the Summer of 2020.






JOIN THE FIGHT
LEARN WHAT STORY MOTO ADV IS ACTUALLY
UP TO... INSIDE SCOOP ON PATREON
Our purpose on social media is to be a positive, helpful, inspirational and effective voice in adventure riding by connecting people, ideas and values within the sport-- in order to honor and sustain the character and integrity of it's past and insure they are instilled into the next generation of riders.