Can This ADVENTURE TOURING JACKET Possibly Be What They Say It Is At $43? ≈ YES, Here's Why...
SO... you guys that don't really subscribe to the whole lower priced gear possibility are really gonna ruffle up on this one...
I kind of get the cause for ruffle I guess... but at the end of the day... the rest of the world has access to the same materials and many-to-most of the high-end brand jackets are made in the same areas if not the same buildings (That is not an assumption. That is a fact.). So truthfully, it's no wonder that many of these jackets are not only viable gear options but that they are also getting excellent / consistent reviews across the board.
After actually doing the research myself at length...
I am personally of the opinion that it only stands to reason that it doesn't take 3-4-5-600-1000 dollar price tag to make and offer a decent riding jacket. I can hear a 1000 scoffs a 100 miles wide each now as this is read... but it's just true nonetheless.
I discovered the following deal early this morning after posting the above video on the matter to Facebook.
I muttered to myself... "Oh the irony is indeed palpable now isn't it?" I thought $59 was an absurd price for a riding jacket... but $43? I was speechless. I decided to dig in a little bit at that point. I just knew there had to be something fishy... something I had originally overlooked... And I'll be damned if my deeper dig didn't simply further validate this HWK Adventure jacket-- way moreso even than I had originally claimed. I was going to include the findings of that 'deeper-dig' here but decided not to. I've decided instead to make this statement / challenge:
Go look for yourself. Don't take my word for it. Google it. Google HWK Adventure Jacket Reviews. They go on for a country mile.


None of the links have found it for the price we have (because we are ninjas like that. haha) But the reviews are solid and consistent.
Prior I had just read the reviews of the Amazon sellers and listened to what people had to say about it on Facebook. ( Which I'll note: The only naysayers of the HWK adventure jacket on Facebook were from people who had literally never seen or heard of it. While inversely, every person who had ACTUAL experience with the jacket had nothing but good reports to share.
Enough Yappin' ... Where's The jacket!?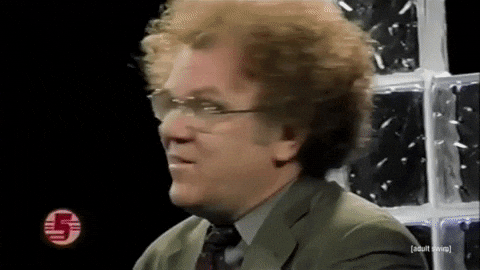 HWK ADVENTURE TOURING
MEN'S MOTORCYCLE JACKET
MANUFACTURER'S CLAIM≈
100% WATERPROOF motorcycle jacket for men and breathable with the help of lined REISSA MEMBRANE. 4 LARGE AIR VENTS can be used after removing the thermal liner for hot temperatures.
ALL WEATHER ADVENTURE motorcycle jackets mens, 600D H-TEX CONSTRUCTION Textile Motorcycle Touring Jacket , The HWK Motorcycle Jacket mens is an all season motorbike riding jacket at its best: rugged and strong, yet soft and comfortable to the touch to keep you warm during winter, cool during summer and safe at the same time.
CE APPROVED ARMORS (REMOVABLE) on the Motorcycle Moto Jacket's Back, Elbows & Shoulders. 3-Color Contrast HWK Design. #HWK to be a part of our growing community of moto enthusiasts :)
5 YEAR REPLACEMENT WARRANTY ON ALL HWK GEAR :) MAXIMUM QUALITY at a MINIMUM PRICE: This a bargain, we bet that you would not be able to find a Textile Motorcycle Jacket men at this price in the protective gear market. The HWK Adventure Jacket has MESH LINING UNDERNEATH and it will serve you for several years to come. If anything goes wrong just message us on amazon for a full refund or replacement :)
EXTREMELY HI-VIS with 5H Scotchlite Reflective Tape on front, back and arms. Body Chest Measurement Size Guide(inches): Small 38'', Medium 40'', Large 42'', XL 44'', 2XL 46'', 3XL 48'' , 4XL 50'' , 5XL 52''. Utmost adjustability on this ADV Motorcycle jacket with REMOVABLE WINTER THERMAL LINING.
AVAILABLE SIZES≈






AVAILABLE COLORS≈






SIZE CHART≈


And at last... the part that really takes the cake...
COST≈ $43.99


We don't know how long this price will last. Could be ongoing. Could end now. There is no mention of it in either direction so it should last. Let us know if you pick one up. ENJOY!!!
Here some pants options to go with it if you are searching for a whole kit....

( red links below)
As always do your research. We don't share any findings we know to be bad but we also don't profess to be authority on the products either. We just share what we have discovered if it seems like it could be of benefit / savings.
HWK dventure Pant Gray $29 ( pretty certain these first two are same exact pants )
===
DEFY Adventure Pant Black $39 ( pretty certain these first two are same exact pants )
===
===
Wicked Stock Adventure Pant Black $49 ( very interesting contender here )
If you are starting off from scratch or re-gearing some things do yourself a favor and visit...
This following older video (2018) might piss you off a little. If it does you might want to think about why that is so. For the other half of you who get it we'd ask that you do your best in your streets and trails to stand against this epidemic factor in ADV by accepting one and all by the real kindred factor-- the throttle and love of the sport... instead of their attire.
Billy J isa co-founder of Story Moto ADV, a dual sport / adventure riding brand with strategic initiatives serving the health of the adventure touring community in order to develop a unified voice for speaking resolution into motorcycle land closures in the U.S. due to overcrowding and other public land use conflicts. He has been a rider for 45 years, an extreme adventurer for 31, and an avid dual sport adventure rider for 20. His first time living on a motorcycle for more than a year was in 1988 and most recently for 16 months living and riding full time with his wife Bonnie J and their kids on a tour that wrapped up in the summer of 2019. The are plugging away at the Story Moto ADV compound for another round set to commence in the Summer of 2020.






JOIN THE FIGHT
LEARN WHAT STORY MOTO ADV IS ACTUALLY
UP TO... INSIDE SCOOP ON PATREON
Our purpose on social media is to be a positive, helpful, inspirational and effective voice in adventure riding by connecting people, ideas and values within the sport-- in order to honor and sustain the character and integrity of it's past and insure they are instilled into the next generation of riders.