U.K. Market: $TUPIDLY Affordable Adventure Riding Gear
For those of you who have asked this is the same article and list but the products draw from the UNITED KINGDOM Market Amazon instead of the U.S. OR CANADA Hope it helps!
• CLICK HERE FOR USA MARKET VERSION
• CLICK HERE FOR CANADIAN MARKET VERSION
It goes without saying, I would hope, that we are NOT claiming that 'more affordable' products compete with the top brands. What we do espouse however is that a person does not have to be wealthy in order to live an adventurous lifestyle. This is important to us for these 2 reasons:
1. Sometimes people fall on hard times and can't afford a $750 Klim riding jacket. I am one of them from time to time and thereby appreciate discovering alternatives to the costly and almighty 'latest and greatest'--not to mention having the opportunity we do to share those discoveries with others who might benefit from them. In short, we get it. If you do not, this might not be the article for you.
2. Until very recently, our sport was never about these stylish and lavish things. However, today these nearly 'superhero-matching-costume-and-rocket' standards are so prolific in social media and corporate marketing that they often serve best at merely keeping people so tapped out financially they don't even have time to ride. It's insanity by many definitions and at the end of the day... That next latest and greatest product sworn to fill that hole in you? They'll only say that until the next model they need you to buy comes out. I'm going to let you in on a little secret however...
They made the hole.


EVERYTHING YOU SEE HERE.....




Before we begin: I think it is significant to note that in our quest to save money and share our findings we have come across many products that DO adequately compete with the top brands sold by manufacturers that just can't compete with the huge corporate marketing budgets available to companies like Tourtech, Klim, Givi etc. While a couple of those manufacturers ARE in this collection below, those gear selections are in a 'stand-alone' report coming very soon!
We hope you enjoy and benefit from this report. We'd love to hear feedback if you make any purchases from this list. And here we go...
EVERYTHING IN THE COLLAGE ABOVE--A VIRTUALLY COMPLETE 'FROM-THE-GROUND-UP' ENTRY LEVEL ADVENTURE RIDING GEAR PACKAGE--THAT INCLUDES...


Removable CE Armored

600D Cordura

100% Waterproof & Breathable

Removable Liner
+
Removable CE Armored

600D Cordura & 1000D At Impact Areas

100% Waterproof & Breathable

Removable Liner & Vented

Lifetime Warranty
+


Armored Throughout & W/ Reinforced Palm

Touch Screen

100% Waterproof & Breathable

Microfiber Fast Drying Inner Lining
+
210T Polyester Cloth and B3 Nylon Airy Mesh

Dual Layer Design

Moisture Proof & UV Treated

Aluminum Poles

20 Month Manufacturer Gaurantee
( I have personal experience with this product and attest it is a far nicer tent than any of the entry level tents I have purchased. )
+


Klymit Brand Speaks For Itself

Comes W/ Emergency Repair Kit
( I have personal experience with this product and attest it's quality. )
+




20 Degree Farenheit Survival Rating

Pack Weight 2.87 LB. and 11" x 6" Compression

75D Diamond Ripstop Shell

Pocket Inside and Lined / Breathable
+
VUZ Soft Panniers (not available in U.K.)
Try this awesome alternative, We have a set sent to us for a review from LOMO-- they are a great company and the bags are awesome:


100% Waterproof

High Frequency Heated Sealed Seams
+




I am sorry but I could found no FASTRAX Tank bags in the UK Amazon. I searched every nook and cranny. If you are ever able to get one they are wonderful bags.
( I have extensive personal experience with this product on the same rugged 16 month motorcycle camping expedition and attest it's quality. I have no reason for the price to buy any other bag. See Our In-Depth Review Below. )
STORY MOTO ADV VIDEO REVIEW OF THE DOWCO FASTRAX EXTREME:
+
VITCHELO Dry Bag Backpack ( Not available in UK)


Try this option, Seems very comparable:


Heat Sealed Seams- 100% Waterproof Tarpaulin

30L Capacity

Multiple Pockets

Breathable Shoulder Straps

Reinforced One-Hand Carry Strap
+
1 Non-Stick Pan Pot Bowl Set

1 Collapsible Piezoelectric Ignition Canister Stove

1-2 People Set

Lightweight Non-Toxic Hard-Anodized Aluminum

High Energy Ceramic Ignition Stove

Excellent Set Portability

Registered Brand Name With Warranties Unlike Many Other Similar Knockoffs
+








Legendary Quality & Affordability

Integrated Firestarter- Magnesium Alloy

Strikes @ 5400 F For 3K Strikes

3.9" Fixed Blade

Sandvik 12C27 Stainless Steel

Lifetime Warranty
+
Filters Up to 1000 Liters of Contaminated Water

No Chemicals or Iodine

Award Winning Innovation Filters 99.99 %
+
Medical Trauma Supplies

Complete First Aid

113 Multi Purpose Pieces

Semi-Rigid Easy Open Case
+
20" x 20"

Stretches to 46" x 46"

Heavy Duty

8 - 2 1/2"" Iron Hooks- Rust-Proof & Non-Scratching
=
...HOW MUCH DO YOU THINK THAT COSTS ALL TOGETHER?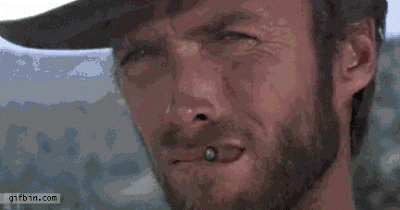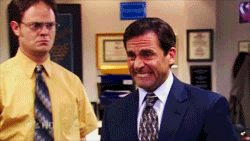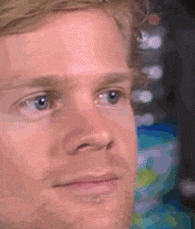 US PRICE: $568 + tax


GO SEE FOR YOURSELF.


ALL THE UNDERLINED RED PRODUCT NAMES IN THE LIST ARE ACTUAL LINKS TO THE SHOP-ABLE PRODUCTS THEMSELVES IN AMAZON.


We apologize that there are no women's riding jacket and pants in this list. If you'd like to know why and what you might be able to do about it check this link out.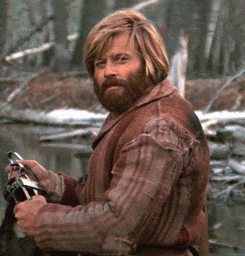 At the VERY end of the day I'll leave you with this... Rock what you have. Don't fall into the shiny trends or anything else that keeps you out of the saddle. 30 years ago my camp coffee machine was hot water and my pants pocket for a filter. Gross I know. But... I gotta admit... we were a lot better off that way. It was real, didn't take batteries, and cost nothing but the 'sacrifice' of not being made weak.
STORY MOTO OUT
P.S. While many are already, ALL of these products will be available in our Amazon Store shortly. We hope you all found this research useful.




STOP BY AND CHECK OUT A DAMN FUN GROUP...
JOIN THE FIGHT
LEARN WHAT STORY MOTO ADV IS ACTUALLY
UP TO... INSIDE SCOOP ON PATREON
Our purpose on social media is to be a positive, helpful, inspirational and effective voice in adventure riding by connecting people, ideas and values within the sport-- in order to honor and sustain the character and integrity of it's past and insure they are instilled into the next generation of riders.